The course for physicians who want to build their marriage to withstand the pressures of a medical career.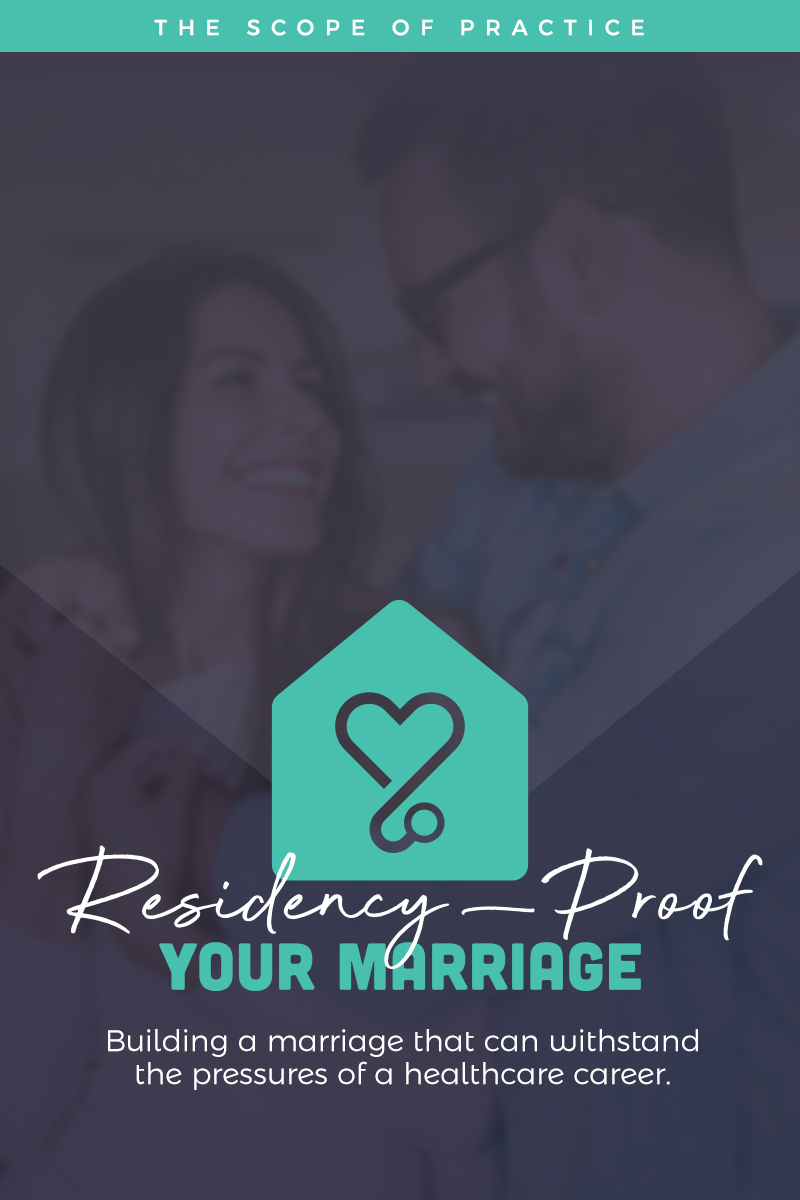 Grow stronger...together
I've seen way too many couples get divorced or see their relationships go sour during their medical career.  Medical training is an inherently divisive time, so you have to work to combat that!  
This online video course will coach you through setting expectations, communicating effectively, getting on the same page with finances, and keeping your relationship thriving during difficult times.  Whether you're in medical school, residency, or out in clinical practice, Residency-Proof Your Marriage is going to help you build a thriving medical marriage.   
The price is $149 for students and trainees, and only $199 for practicing physicians.  This is a very inexpensive investment in your marriage.  A weekend marriage retreat will cost upwards of $1000 between food, registration, lodging, and vacation time.  
For this course, you'll get all the great content in the course for a fraction of the price and you complete it on your own time as your schedule allows.  Your marriage is worth investing in, so sign up today!
With this course, you'll get:
Lifetime access to all course modules.
A carefully curated collection of 30 videos across seven modules, centered around key issues in all medical marriages.
Access to a private Facebook group where you and other course attendees can learn from and support each other.
16 worksheets to guide you through the activities.
A stronger, healthier, and more vibrant marriage!!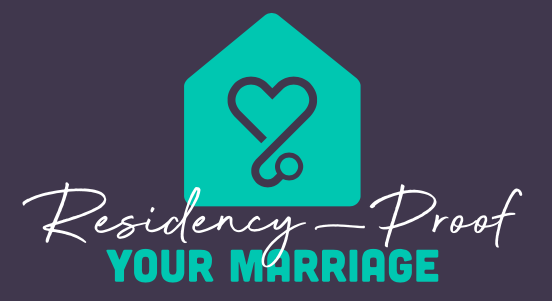 You deserve a happy home
Your marriage is the most important relationship in your life.
You'll never do anything more important or meaningful than marrying your best friend and building a life together.
But it's easy to lose that spark that you once felt at the beginning of your relationship.
Little conflicts become big fights over time, and your relationship will be tested.
That's why we created "Residency Proof Your Marriage": to give you the tools, resources and encouragement you need to have a happy marriage that can withstand even the trials of a medical career.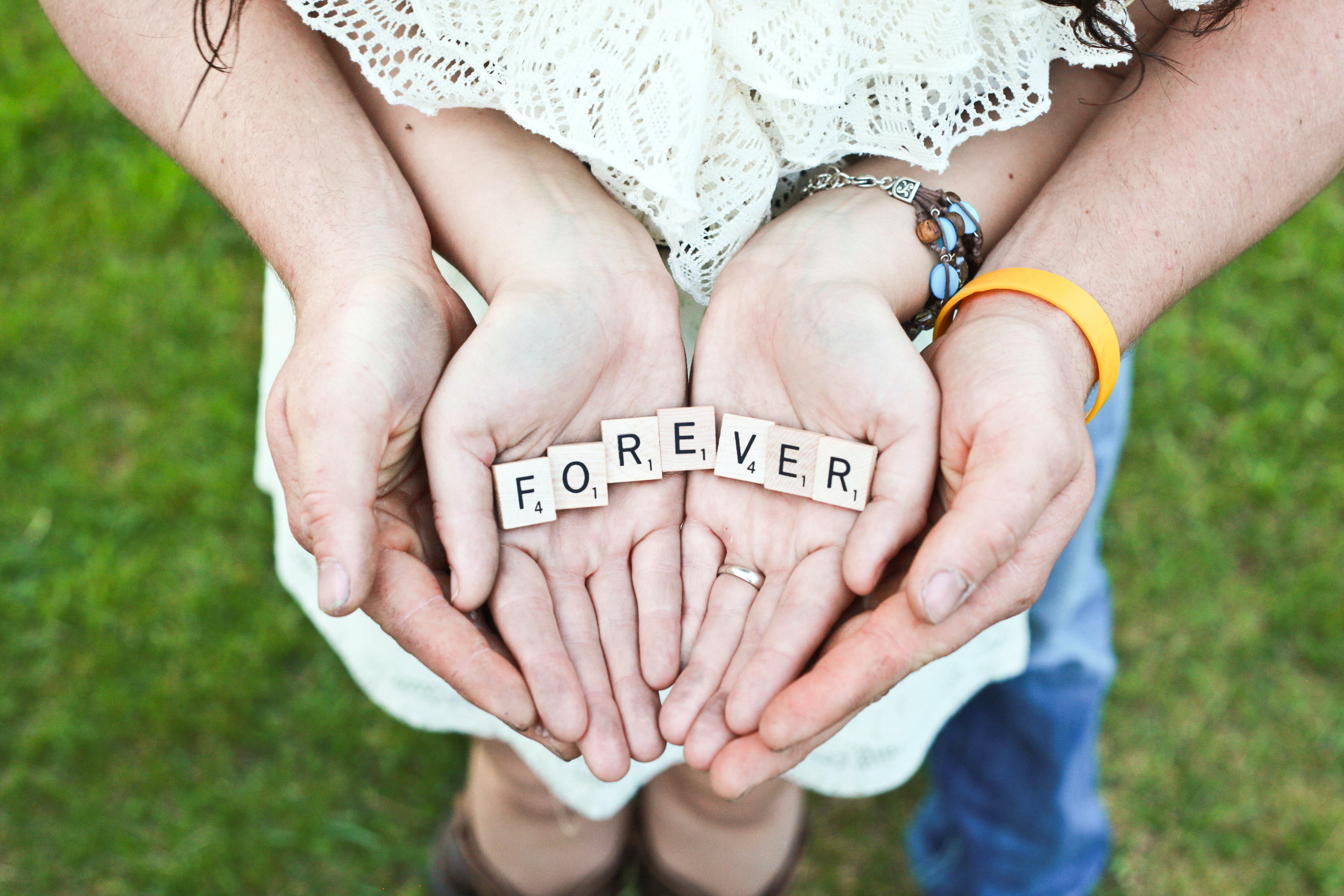 United as one
In a great marriage, one plus one equals one. You and your spouse are a family, and you've been joined as no other two people can be. This is the most important relationship in your life. It's worth the investment to get it right.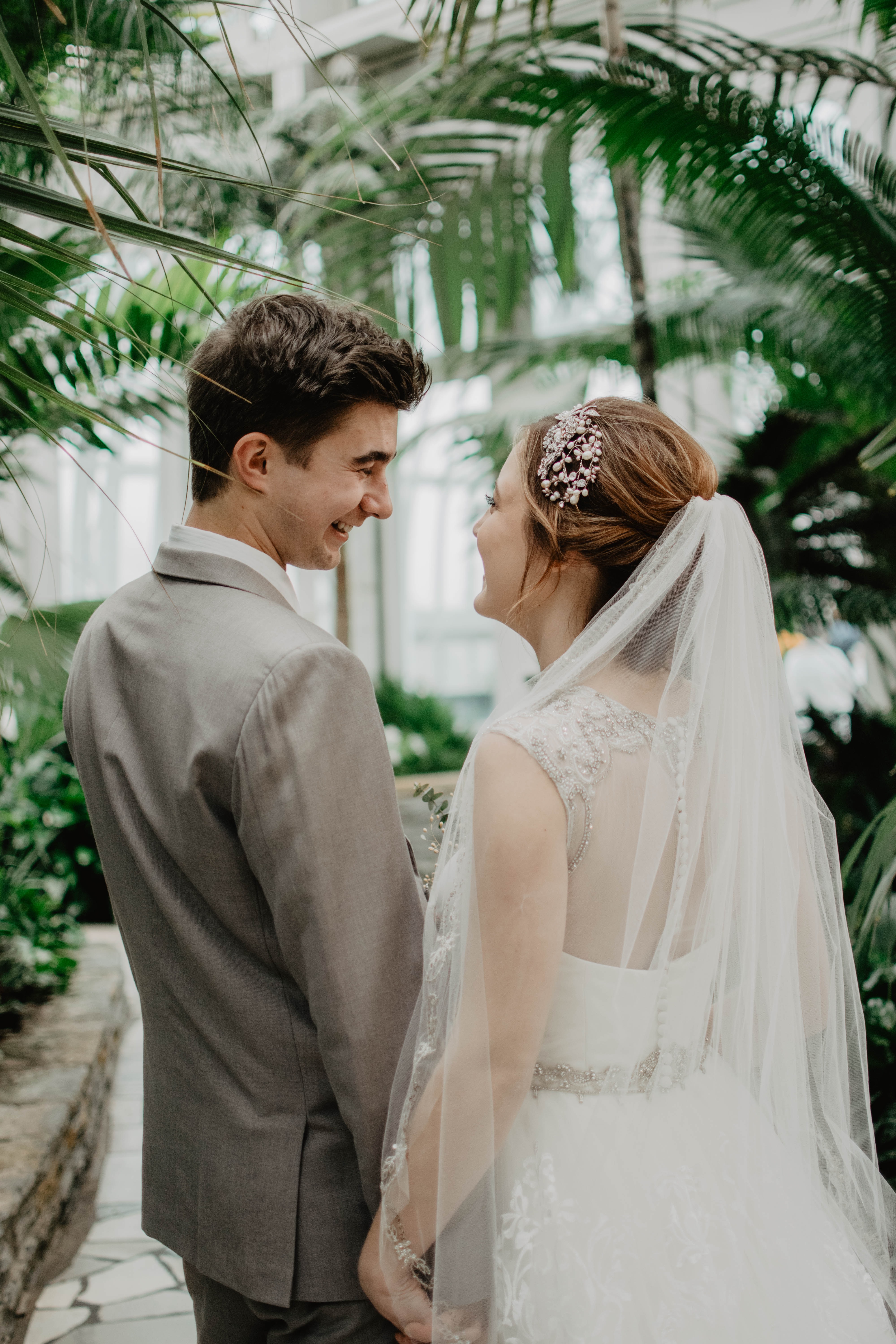 Different together
Each of you bring unique and special strengths to the relationship. In this course, you'll turn those differences into assets that will help you grow closer instead of further apart.
Unbreakable
Wouldn't you love the security of knowing deep in your soul that nothing can break you apart? This course will give you the tools you need to strengthen those bonds so that no one (not even you) can break them.
Check your inbox to confirm your subscription